Aluminum and health
⚪ Aluminum is bad for health
In the Golden Age of September 23, 1936, at page 803, we see through an illustration that the mortal effects of Aluminum (poisoned meals, cancer, death) are invoked at the meal, of the small model family.
In the same magazine on page 806, we can see a goat killed (the public) by the Aluminum, represented in particular by the middle man, bearing the inscription "Aluminum trust" on his right leg.
According to the Golden Age of September 8, 1937, on page 771, we see a rich man who does not care about the many patients who go to the hospital because of aluminum.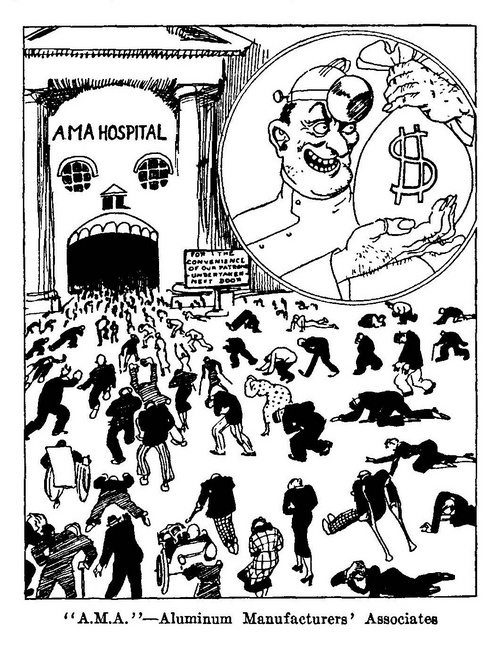 On page 773 of this same magazine, a new representation shows us children being led to the grave. We even see a child who has contracted insanity because of aluminum.
A few years later, in 1949, in the magazine Awake!, the society published doctors' comments, showing how bad aluminum was.
What is interesting in this article is that most doctors are mentioned only by their initials. This is already very revealing in itself, as to the reliability of this teaching on aluminum.
It will also be understood that the lack of physician names is a deterrent to the search for information.
Awake! August 8 1949, page 16
⚫ Aluminum is not bad for health
At present the great majority of authorities in medical and scientific fields

give aluminium a rather clean bill of health.



Source : 🇺🇸 Awake!, 22 Juin 1962, page 8 + Cover
See more here: http://www.quotes-watchtower.co.uk/aluminium.html